SEO Copywriting
Copywriting Services for Websites, SEOs and Agencies
Are you looking for premium copywriting services? At Posticy, we pride ourselves on offering reliable and high-quality content creation services for brands, agencies, and every form of business. If you want your online content to rank higher in search results and convert better, our SEO copywriting service is your best bet.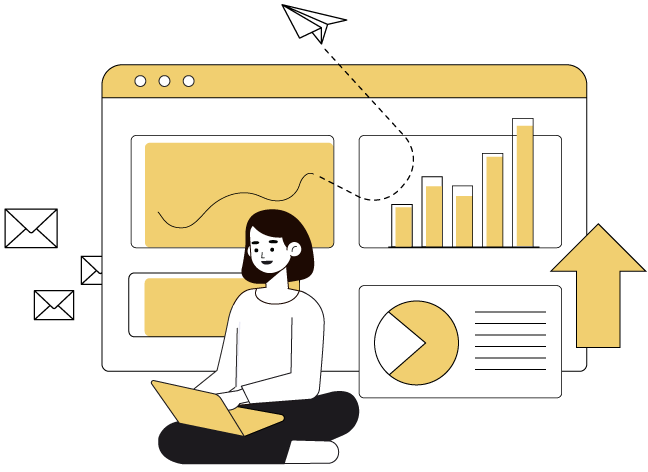 How does it work?
---
We start by collecting valuable info about your website, product or service, target customer, competition, content perspective/voice and never forget to consider your suggestions.
Step 2
Keyword Research & Structuring
Our SEO experts are conducting the keyword research and discover the most relevant queries so that the identified terms could be used later in the content structuring process.
Our 100% native copywriters start to craft original, outstanding and well-written copy by following the previously prepared content structure.
Once your copy is complete, we can deliver the content in an editable Google Document, HTML format or post it directly to your blog so that you enjoy a completely hands-free experience.
Let our writers provide you with compelling, engaging copy that converts traffic into leads and customers.
We can create content for any sort of pages
Customized Solutions For Every Client
We can create texts able to introduce your brand and tell visitors what you're offering, as well as guiding them to the right section of your site. We can explain your service features and benefits by creating localized pages copy, tailored to the local visitors and specific locations, that will mainly attract your target customer.

Our copywriting specialists can handle any promotional campaign you have, including Advertisements, Product descriptions, Landing pages, Website content,
Email campaigns and even Sales letters.

Not only that, but we can craft original and captivating content, for each offered service, so that you could make a good first impression and give to your potential buyer the confidence that you can meet their needs. This is an excellent chance to showcase your brand and prove your worth.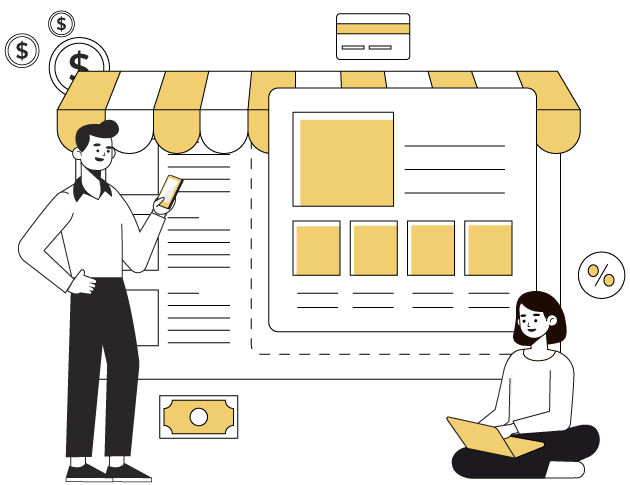 Copywriting Services FAQ
What information should I provide to place an order?
First, you need to know how big the web copy should be. We offer order options from a minimum of 500 words. We ask your Website URL also what is your product or service? Also, we need information about your target customer and your competition. You should tell us also how the article must be written in terms of Perspective/Voice. We are accepting also your suggestions when you have any.
What do I get from each order?
You can get a landing page or a blog post of at least 500 words. We also can include additionally meta titles and descriptions to help improve your site's SEO.
Will my content be SEO optimized?
Completely! The content we write is created specifically to attract more traffic to your blog. Our whole process is done with SEO in mind; it starts with choosing and researching topics, as we look for trending and popular topics in your niche, to make sure our writing will be the perfect fit for your audience. If you want us to post directly to your website and you have WordPress with Yoast installed, we will optimize the content with an SEO title, description, short URL, focus keywords and more.
When will my order be completed?
It takes us about two weeks to work on your content, from the keyword research phase to when it is fully complete and can go live.
Who writes your content?
We have a team of excellent writers who write quality articles for blogs, landing pages, and more. With their many years of expertise in this field, they are able to produce some of the best content you will find around. What makes them even better is their vast knowledge not only in writing but in SEO and general digital marketing tactics.
In which languages can you create web content?
We have a team of excellent writers who write quality content in English, German, French, Spanish, Italian, Russian and Romanian
What Makes a Perfect Page Content?
The perfect page content must contain the right elements that will not only pass across the message, with clarity, to readers but will also be tailored to rank higher in search engines. This is due to the SEO elements embedded in the content by professionals who understand how it works perfectly. With our SEO Copywriting service, we would do Keyword Research and Analysis and optimize the result for the content. The copy will then be written by one of our experts while incorporating the best modern practices to yield excellent results.

Before kick-starting with anything, you will be required to respond to some vital questions about your brand and what you are creating the copy for. This will help us work towards a great outcome after doing our research, including analyzing top competitors and what works for them.
Why should I order SEO Copywriting?
SEO Copywriting helps you create valuable and compelling content to improve your site's authority on the internet.

Compared to the regular blog posts service, SEO Copywriting helps the site to attain the right balance of getting the relevant traffic that can be optimized for sales. We have professional copywriters who are familiar with SEO best practices and have written for some of the best firms in the last few years.

The role of copywriting cannot be overemphasized let alone SEO copywriting that is more specific to drive growth towards consumers as quickly and effectively as possible. If you have ever second-guessed getting an SEO Copywriting service, this will be a perfect time to make that move.
What's the ideal page word count for SEO?
Most blog posts today are between 300 and 500 words, which many people believe should be ideal for a blog post. Who has the time to consistently write something longer, anyway? However, in this digital age and how much the Internet has improved, a 500-word blog post will not save your search engine rank.

Today, you will have to write at least 1000 words to increase your chances of being ranked on the first page of Google. This is because, with a longer word count length, you are more likely to explain the subject in detail and search engine crawlers look for the best articles with enough information to rank higher for users.

While 1000 words might be considered ideal today for an SEO-optimized page, it is also important to not exclude other key elements in the content and focus on just word-length. Do your keyword research and competitors' analysis to know where and how to get started.
What Is Content Marketing?
Content marketing is a form of marketing that provides the longest-lasting value for the investment. It enables you to reach new audiences, drive in more traffic, establish your business as the industry leader, and generate more leads.

Content marketing is something you probably know quite well–people pay attention to content that is interesting and ignores content that is boring. Since people consume interesting content, it makes sense to create marketing content that people will find interesting, and therefore worthy of being read, listened to, or viewed, and then shared. Content marketing is little more than creating interesting content. Quality content empowers SEO and social media efforts while building brand awareness. It's one of the main centerpieces of any online strategy.
SEO COPYWRITING SERVICES
Get copy that converts with our SEO Copywriting Service
Let our writers provide you with compelling, engaging copy that converts traffic into leads and customers.